Disclaimer: ♡ As an affiliate, I may earn money or products from the companies mentioned in this post. I only recommend products or services that I use and trust and that will be valuable to you. ♡ :
This is one of my favourite posts ever. I reached out to my following on Twitter so I asked them to send me a couple of sentences about the positives of lockdown for them and what they have gotten out of this time so far. I revived an incredible amount of responses so I thought I would share them all with you below!
Thank you so much to all of those who reached out. I hope you can read each other's paragraphs and find some joy and warmth from all the positive things.
RELATED POST: 15+ things to do when you're bored in lockdown
I thought I'd start off with off with my postivies of lockdown:
Amber
"So we are currently on week 7 of lockdown. I started my blog at the end of week 2 and I am so so happy I decided to do so. This blog has given me something to direct my attention to and work hard on and I have discovered I can start to make a little bit of money on the side too! I have been asked about what I use to monetise my blog, so I want to help you all out! So I use Media Net. I have an affiliate link for Media.net for you, where you will get an extra 10% of your first three months of earning!"
PIN FOR LATER!
Emma
"My positive from lockdown is "Being more healthy". I have used this time to do home workouts, going for runs and getting my eating habits back on track. This has allowed me to be more positive and feel better about myself!"
You can find Emma on her Blog here.
Abigail
"Lockdown has given me the opportunity to really reflect on myself and my goals. I've realised it's time for a career change and have been investing spare time researching new opportunities! I've also been working on learning embroidery which has helped to ease my anxiety"
You can find Abigail on her blog here.
Victoria
"Lockdown has made me more productive, suddenly the rest of the world feels like it's on my wavelength (as horrible as the situation obviously is right now, don't get me wrong) but I've been a person whose stayed home a lot over the years for various different reasons like family illness. What's happened has motivated me to want to get back out there when all this is over. It's made me feel focused again."
You can find Victoria on her blog here.
Rachel
"I've learned how to enjoy spending time with myself again. I've learnt how to cook, made cocktail recipes, sat on the balcony in the sun eating breakfast. All things I wouldn't be able to do if I were at work. It's been nice to build up my own confidence again and learn new skills whilst also taking some time out for self-care! 💖"
You can reach Rachel on her Blog here.
Laura
"Taking the positives of a bad situation like having a lot more free time now, starting a new hobby and having more time than ever to connect with friends and family even if it's through FaceTime ☺️"
You can reach laura on her blog here.
Naureen
"The lockdown period was planned by god wisely to help individuals rediscover themselves, which they had lost in this fast-growing world. The lockdown period has immensely worked for me in a positive manner, where I could know myself better and I gave my 100% on Self-Improvement."
Kyra
"I've managed to work out a lot more now because of lockdown so I've become a lot more body confident! I've now written a blog post on working out at home for beginners!"
You can reach Kyra's blog post here!
PIN FOR LATER!
Ryan and Wendy
"For me one of the positives is that everyone has had to slowdown and it has really helped a lot of people take the time to focus on what is really important too them without all the noise of life."
Kelly
For me, lockdown has been a time where I can work on my fitness & concentrate on my mindset without all the distractions of normal life.
You can find Kelly's blog over here.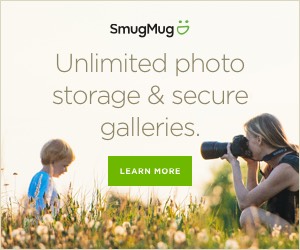 Eursa
"Now is the time to know yourself, to search within, this isolation and solitude may help you to get back your wings.
We were so close to some people, yet our hearts were so far from each other, now we are all distant from each other, yet our hearts beat together.For a better future."
You can find Eursa's twitter here.
Travel scrabble
"I guarantee, no matter where you call home, that your immediate environs have a far richer story to tell than you realise. They are stories worth hearing so that when we do take to the skies again, we will do so with a more tangible understanding of where we are flying from."
You can find Travel Scrabbles blog here.
Vicky
"I feel like Lockdown has helped me in many way! I feel more content with myself and I feel like I can be on my own without depending on anyone. I've had so much time to care and look after myself, it's been hard at times but there's so much beauty in this world to see. And when you're only allowed out once a day you really start to notice the beauty of everything! X"
You can find Vicky on Instagram at: @blondementalhealthblogger
Chelsea
"One good thing to come out of lockdown is that we have more time to devote intimate quality time with ourselves. It's an opportunity to show ourselves unconditional love, respect, and trust. We can learn a new skill, teach ourselves to be mindful, but above all else slow down during this time and get back to our true intentions of self"
You can find Chelsea on her blog here.
Lucy
"As a relatively new blogger I've enjoyed having more time to dedicate to my blog. I'm working my way through an SEO course, working on growing my Pinterest account and working on a 30 day Instagram content strategy (I've got to thanks Vee @aneuroticwriter for that one). I've also enjoyed having more time to network with other bloggers on social media. Aside from that I'm also enjoying the slightly slower pace of life and being able to take my dog out for a walk at lunchtime. Usually, I'm at work so my boyfriend takes him out, but getting to see him (the dog) being so deliriously happy running around after a ball always makes me smile – it really is the simple things in life that are the most valuable. I want to make sure I leave space for more of those once this is over."
You can find Lucy over on here blog here.
Em
"During lockdown I have had time for self-care. I've been able to start my blog, reconnect with distant family and managed to put myself in a better place mentally. I no longer struggle with my eating disorder and am excited to start my apprenticeship once this is all over!"
You can find Em over on her blog here.
François and Alexandra
"We are always on a plane, on the road or at the other end of the world. Time passes too quickly, and we feel we are always on the run, jumping from one place to another, jungling work and time off, not to miss one second of it. For the first time in a very long time we had the chance to finally sit down and look back to all the things we have done and all the places we have visited, and to look forward to all the places we still want to go. In our case, Scotland. Rarely has a trip been so well prepared with us, and the excitement preceding our first trips years ago has returned. When we enjoyed as much from the preparation as from the trip itself. "
You can find François and Alexandra over on their blog here.
Amy
"I think lockdown given me the motivation to finally do the things I told myself I don't have time for, or do the things I never fully commit to doing. Because I've been forced to be introspective and occupy myself without distractions outside the home, I've finally launched a little business I've wanted to for so long. Sales have been disrupted by corona but I've still made so much progress towards that goal"
You can reach Amy here.
Sabrina
"I live in Scotland but my whole family lives in Canada, we're spread across three different time zones and usually I hardly ever get to talk to them because of our work schedules and time difference. Since lockdown, we all meet on Facetime every day for a family yoga class with Yoga with Adriene! We all did yoga before and would go to classes together when we were visiting, but this is a cool way we can be together from afar! And it's 100% only possible because of lockdown. Definitely a positive! 🥰"
You can reach Sabrina on her blog here.
Sumeet
"I started doing meditation . I find out that I can fix many things without professional help. The nature is healing and the biggest ozone layer of the earth is closed now. I have realised hidden strength inside of me."
You can find Sumeets' blog here.
PIN FOR LATER!
Lauren Hollie
"I feel like I've got into a routine of looking after myself and paying attention to what my body wants whether that's more sleep, pushing harder or taking it easier in home workouts, eating more healthy food etc :)"
You can find Lauren on her blog here.
Hillary
"I've been able to work on my hobbies more, including building my photography site and travel blog."
You can find Hillary here.
Sophie
"My positive in lockdown is that I have spent more time with myself rather than constantly surrounded by others. I've learnt to be comfortable with my own company 💖"
You can find Sophie's blog here.
Paige
"A positive i have taken from lock down is that I've started this blog! I've had time to sit and be creative and found an outlet in writing"
You can find Paige on her blog here.
Charlotte
"A positive I have got out of lockdown is being able to focus on things that I enjoy like blogging and Instagram (playing the Sims), and spending time with the people in my house, and also being able to save more money! I love saving money anyway but I have been able to more than double what I save each month, which is good because I want to move out after this haha!"
You can find Charlotte on her blog here.
Kelsey
"During quarantine, I've really had a lot of time to reflect on my life and career. I've been spending more time blogging and growing an audience to pursue my dream of writing a self-help book. I put together a 3-step daily self-care practice to help people check in with their emotions during this uncertain time. But it's really something we should be doing daily, global pandemic or not! Self-care is so critical – it's preventative care for our mental health 💗 "
You can find Kelsey's blog post here.