Disclaimer: ♡ As an affiliate, I may earn money or products from the companies mentioned in this post. I only recommend products or services that I use and trust and that will be valuable to you. ♡ :
If you want to bag brand deals and sponsored posts then an Influencer Media Kit is essential for you. Influencer Media Kits are not difficult to get your head around at all, you just need to do a little bit of research. Luckily for you, I have put all that information into one place for you!
I have created a FREE TEMPLATE for you to help guide you along the way! Join my monthly newsletter where I write about my favourite bloggers, my favourite Instagram accounts, my new freebie of the month and so much more!
RELATED POSTS: FREE Blogging courses for beginners & advanced
IF YOU DON'T HAVE TIME TO READ IT NOW, PIN IT FOR LATER:
Influencer Media Kit: Overview
FREE MEDIA KIT TEMPLATE
An overview of a media kit: What is a media kit?, When should you work with brands?, How do you make a media kit?, How long should it be?
What do you include on an Influencer media kit?
What resources should you use?
FREE MEDIA KIT TEMPLATE:
An overview of a media kit:
A media kit is so important for a blogger who is looking to make money from their blog. Whether it be a little bit of money on the side or if you're wanting to make blogging your full-time job.
If you have just started blogging then building up your blog presence is a great way to help your media kit stand out. My advice would be to do as much research as possible to try and increase your blog stats so that it looks impressive on your media kit.
In most cases, if you are reaching out to brands, they will want to see your media kit. It doesn't matter how big or small your blog is, you never know what doors might open for you at any given time. So a media kit is always handy to have from the off set.
Brands often search for people in their given niche so you never know when you could be scouted!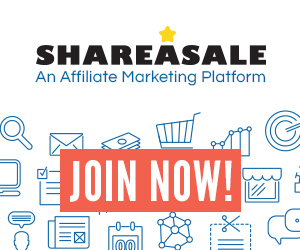 What is a media kit?
A resume is a little bit like a CV. You are showcasing yourself and everything you have accomplished. Hopefully somewhere along the line, you will be hired for the 'job'. Just like a CV, you will be including all your blog achievements. So they'll want to see your monthly stats to see how big your reach is. Theyll want to knoe what sort of people read your blog and who has an interest in your blog.
If you the brand choose to not go ahead with you, it is not necessarily because you don't have the best page views or the most users. It will more likely be because your blog just isn't the best fit for their brand.
When should you work with brands?
Now I am not someone who has worked with thousands of brands so I cannot say what is right and wrong about working with them. But this is just my advice when accepting collaborations with brands:
Don't accept a deal if they want you to buy the product first, you shouldn't have to pay for something that they want promoting.
Similarly, you should have to pay shipping. Sometimes they increase the shipping so much that it costs just as much as the original product.
Don't accept a paid post if they are offering a really low payment eg. below $5. You are worth way more than that.
I wouldn't accept a brand offer that includes them offering you a discount and then a discount code to offer to your followers when you promote the product.
This is how brands take advantage of bloggers and influencers. So please do be careful when accepting offers. Accepting free products instead of being paid is still a great way to collaborate with a brand (as long as your not paying shipping). It could be the start of something as you are not able to build a relationship with a brand.
How do you make a media kit?
Design is key to producing a lovely media kit. It needs to be neat and pleasing to the eye. You are more likely to be accepted for a brand deal if you have a pretty media kit with a little colour and some images included. Rather than a plain list on word of everything that you have achieved. So luckily for you, I have a beautiful FREE TEMPLATE you can use!
You need to make sure you include all the important information and then you are ready to go! As far as design goes, if you were looking to create something yourself, you can edit the template I have provided for you on Canva. You can edit the colours to represent your blog colours and make it more personalised. A good thing to do is to edit the fonts so they are similar to what you use on your blog as well!
How long should it be?
This is completely up to you. There are no length requirements for a media kit as long as you have all the important information displayed visibly and easy to read. As you grow your blog more, you may be able to add more accomplishments that you want brands to know about.
If you produce a product that you sell on your blog, then you may want to include a page with reviews where other people have used your product or your services and have something nice to say about it.
I would say, anywhere from 1-5 pages is a good amount. If you write anymore, brands may get bored and not want to read to the end. You will then be missing your change on scoring the deal because they haven't read some of your important details.
What do you include on an Influencer Media Kit?
About section
Brands want to know what sort of person you are and not just all about your blog. So a little paragraph about yourself is necessary. They will want to know about your blog and what sort of things you write about so a section about your blog topics would be a great start. Write about why you started it, the purpose of your blog and who you want to read it.
Demographics section
So brands will want to know what sort of people you attract to your blog. Include a bit about the age group, the location, and the gender of your viewers.
You should be reaching out to companies who want to attract a similar audience to you. I used Google analytics to find out of all this information.
Blog stats
Include your monthly views and unique visitors. Brands will want to know how many people will read your blog posts.
Social media Stats
An important thing to include is your blog social media stats. It is sometimes the case that they would want you to use multiple platforms to promote their brand.
Even if you only have a little following, it is so important to include this because a lot of brands are less fussed about follower count but more attracted to your actually engagement. Remember, if is more helped having 1000 active followers than 5000 inactive followers.
Contact details
The most important detail to include! Your contact details. Whoever you send your media kit to may pass it onto someone else who deals with brand collabs. Therefore, they won't have your email from when you contacted them. This makes it so important to get all your details down on your media kit to make it easy for them to contact you. You can use your email or include your twitter in they would prefer to DM you.
If you miss it off, then they'll just move onto the next person.

Images
Add a head shot if you have one so they can get a better picture of who you are. Another good thing to do is if you take your own blog pictures, include them. They'll love to see a little bit of your work.
Using your own images or paid stock images is probably the best thing to go for.
What you offer and prices
Offers
So what are you offering? Are you offering sponsored posts? Will you be doing product or service reviews? Are you offering to promote the brand on social media?
Make sure you include everything you are open to doing so they know exactly what you are asking for.
Prices
Pricing can often be a tricky one and there are lots of factors that come into this. You need to take into consideration the size of your blog and how much exposure the brand would get if they worked with you.
You also need to think about the size of the brand. If you were working with a smaller brand then they won't have a big budget to spend on advertising compared to a company like Pretty Little Thing or BooHoo.
Additional information (optional but not needed)
DA
You Domain Authority is a ranking score based on how well your website will rank on search engines results page. The number will go from 1 to 100. I use the Moz DA Checker to find this out. Sometimes, brands will be interested in this because they want to know that they will get exposure from being on the Google results page.
Testimonials
Like I mentioned earlier, if you sell a service or product, it can be good to some what people think about it. Get some reviews to show that people are enjoying and benefiting from what you offer.
Future Plans
A brand can sometimes be interested in where you want your blog to go in the future and what you are expecting to happen. It means they may want to work with you in the long-run.
What resources should you use?
I do not have access to Photoshop nor have i ever used it, but I have heard its a great way to create a media kit. What I have used to create my own media kit and my FREE TEMPLATE is Canva. You can use it for free or upgrade to have access to their paid images you can use.
To save you time and get you started, use my FREE TEMPLATE!
I wish you luck in creating your media kit! If you have any questions then please let me know and I will do my best to answer them all! Let me know in the comments if you use my FREEBIE!
Conclusion: Influencer Media Kit
Thank you for reading my post about how to create a killer influencer media kit. I really hope you can create a fab media kit and you can bag some brand deals.
I am excited to write a post all about how you can find brands to work with and what you should do if they reach out to you – so watch out for that!
Please let me know if you get any brand deals using it!
About the Author
If you want to find out more check out my about me page. My name is Amber Page and I run The Unpredicted Page. You can find me over on Twitter and Instagram!
SOME OF MY RECENT POSTS: 30+ simple changes for a healthier lifestyle and The positives of Lockdown (written by the people of twitter!)