Disclaimer: ♡ As an affiliate, I may earn money or products from the companies mentioned in this post. I only recommend products or services that I use and trust and that will be valuable to you. ♡ :
When you think about what to include in a successful blog post, you should think about writing it for SEO. Google is the most visited platform in the world online processing over 45,000 searches every second. The amount of people using Google every day is staggering,
If you want to high traffic and get returning users then you need to create quality content. If you sell products, you should think about having a blog on your website.
This tips should get you more readers, more shares and more returning users!
DON'T GIVE UP! YOU CAN DO IT IF YOU PUT YOUR MIND TO IT!
Disclaimer: I am not saying that my posts are amazing and exactly how a post should be. I am also not saying that if you don't do these things then your post is unsuccessful. I have done my research and this is what I ebelive you should try to include to imporve your post.
RECENT POST: FREE Blogging courses for beginners
What to include in a successful blog post: Overview
Create a blog post plan
Use a keyword research tool
Start with a creative title
Make your content readable
Go that extra mile with your content
Speed up your page load time
Provide quotes that back you up
Use lists
Write about something you have knowledge in
PIN FOR LATER SO YOU CAN COME BACK!
Create a blog post plan
The first thing you need to do is to have is a content plan. Before you can concentrate on the content you need to plan it all out. I have seen multiple people on social media get worked up and stressed because they haven't set out a plan for their blog.
Now for me, I am all about timetables and planning so this was an easy stage for me. The hard part is planning a successful post. You need to include the right things and that starts with planning the keyword. I have currently planned out content for the rest of the year!
A lot of the time, posts don't rank on google because they usually talk about generic topics where there is a lot of other high-quality content already out there.
What you need to do is a plan for keywords that you will be able to rank for. These are keywords that are searched less regularly and are talked about less.
Find something new and unique
Use a keyword research tool
(I like to use Ubersuggest as my keyword research tool)
There are many keyword tools out there, some are free and some have to be paid for. I do believe if you have the money then you should invest in a paid version. I have heard great things from: Keyword Search and Moz.
Currently, I don't have the funds to invest in a paid version but I do like to use the free side of Moz.
I start by typing any of your keywords around the topic you want to write about. I look for a keyword that has a middle search volume but is easy to rank for. With a paid version I believe you can filter your keywords to find the best one for you.
You have to decide based on your DA and your competitors whether you will be able to rank for a certain keyword. Make sure you check the posts who already rank for that word and see how much they wrote. If you can write more and add better images then you may stand a chance at ranking.
Again, if you have a paid version, you can set the filter words up to 1000. You can then find content that has traffic with less than a thousand keywords and then create something better. You can include more information, more content to your blog posts, and outrank the ranking websites.
When you can find topics that you can rank for, then you can start planning your posts.
Targeted keywords
Reach the right people with targeted keywords. Your site content won't reach the right people if you are not targeting the right terms. By targeted keywords, I mean to say the terms that your audience is actively searching for on Google.
You need to understand your reader or buyer. Figure out the exact terms they are looking up online and don't leave that up to guesswork.
Do your research!
TIP: You can ask about on twitter, do a poll or ask your email list what they are struggling with and use the words they use.
Find out what they are searching for and the types of words they use. Find out why they need the information and what they are going to do with it. If you can offer follow up advise that would help you rank better.
Start with a creative title
After you create the content plan, you can start writing a post. Of course, you would start with the title. The title is the most important part of the post becuase it is what makes the reader click.
AND WE ALL WANT CLICKS!
80% of users ignore boring titles. When people are searching they usually want a quick answer. Therefore the title must be catching and state exactly what they want.
Use power words such as: 'ultimate' guide or create 'killer' content. Take a look at rank math's explanation and list of power words you can use to improve your titles.
TIP: Make sure your title includes your keyword.
Make your content readable
If you check what shows up at the top of any google search in the SERPS box, it is easy to read. It usually stats a couple of quick pointers. Then if people want to read more then they click on the post. When your audience clicks your link, every element on that page should make it easy for them to keep reading.
The content should be engaging enough to grab them. If your reader wants to stay on your page then it shows Google your content is quality. It tells Google this was relevant to the searcher because they thought that they are looking for this.
So, how do you write readable content?
These are some things you need include in a successful blog post:
Vary your sentence length – you should have no more than 25% of your sentences with 20 or more words.
Don't have any consecutive sentences – you shouldn't have more than 2 sentences starting with the same word.
Use transition words
Your paragraph shouldn't be over 200 words
Your sections shouldn't be more than 300 words – they should be split by subheadings
Lists are a great way to help break up the text
Make sure you use headings and subheadings
You should write your content to be logical and simple.
Work on creating featured snippets
Format your online content for the featured snippets and this is the best way to write blog post,
Featured snippets are what show up at the top of a google search. They usually appear in a little box. It usually shows the title along with a little bit of text from the post. This means people are more likely to click on the top post because they have already started reading a bit of it.
If you want to try and achieve the featured snippet spot on google then you need to tailor your blog post to answer a question. A great way to answer it is with bullet points as a list.
Go that extra mile with your content
Go deeper into your content. Aa really big SEO pointer for 2020 and beyond is to go deeper and further into a topic. Google is intensifying its focus on the quality of content.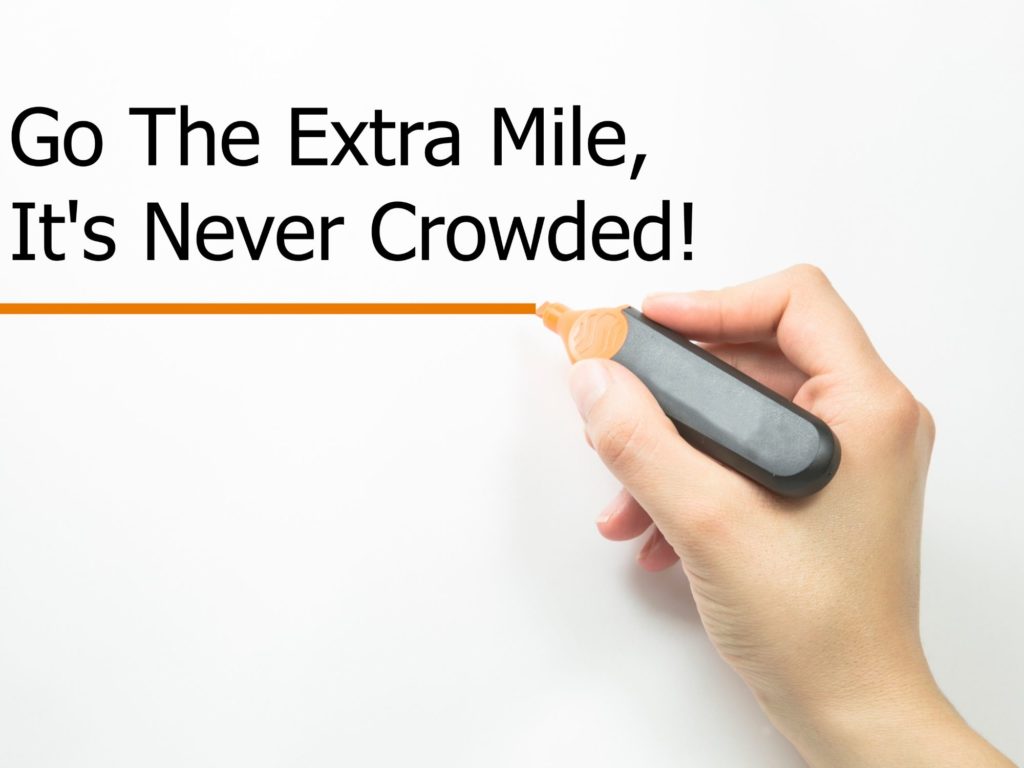 These are the things you should be include in a successful blog post:
writing longer content so 2,000+ words
write about obscure topics
people love guides – create step by steps and walkthroughs
do your research and include stats
as I said earlier, find out why your reader wants that info and state what they can do after reading your post
Speed up your page load time
Your PA is just as import as your DA.
Improve your page speed is another way to work on creating a successful blog post. It is a really simple way to improve your SEO content rankings. The slower your page loads the more likely people will click off. They don't need to wait for your content when they can access someone else's faster. Studies show this is true.
I know I wouldn't wait more than 3 seconds when i can just click on another post.
So, make sure you don't have a lot of:
scripts
popups
heavy code pieces
JavaScript
heavy videos
inactive WordPress Plugins
TIP: Invest in a good web designer or developer to help you. WordPress offer plugins where you can speed up your site. I have a post about the best WordPress Plugins.
Provide quotes to back you up
Provide facts or quotes and cite them. This goes back to a point we made in the third point about going deeper into your content. This is such an important factor as it is what Google is looking for (deeper content).
It is great if you can find a quote from a website that backs up the point you are making. You should definitely include anything you find valuable. The same with statistics, they can make an argument much more convincing.
If you are going to go straight to an original study and use the quote or stats, then properly cite them. This shows you can do things right and will show trustworthiness. Plus I also believe it can be illegal or copyright to take things without citing them.
By leading your viewers to another persons website, it means you believe that site has value. That it is good enough to let your viewers leave your site to go follow the link. If you link to a website with a higher domain it can work in your favour with your SEO.
If you write about any information which you find anywhere else then submit the links because you need to tell people where you found this data. It is good to use pictures, infographics and screenshots, but just show clearly where they came from.
Use lists
As I stated earlier, a lot of featured snippets include lists. So a successful blog post should include a list somewhere. Whether it be at the start to show the content. Or under a subheading to show further information.
Write about something you have knowledge in
Now I can say I have tried before to write something where I had little knowledge on the topic. However, I did do a lot of research and I believed I then knew enough to write the post.
But the best thing you can do to write a successful blog post is to write about something you have a lot of knwoledge about.
This can include:
Something involving your job or your work life
One of your hobbies – eg. baking, drawing, exercise
A past experience
A thought you have has
A review of something you have used – so many people write about products they haven't even tried
For example, I am a current university student so I am able to write about my personal experiences and feels. I have posts on how to revise effectively and my top tips for freshers.
I have also written about my personal experience of working in America over the summer. Obviously, if you didn't experience this you wouldn't be able to include everything there is to talk about.
If you want to offer your viewers a more diverse range of blog posts then you can accept guest writers. For example, I love travelling so I love to write about it. But I haven't been to that many places so I accept guest posts from people who have travelled more than me.
If you want to write a guest post for me check out my requirements. (I accept guest posts for many different topics not just travel!)
Bring something new and unique
There is no point trying to rank for a topic that has been spoken about a million times. If the first page google results all have a domain of 50+ then the likeliness of you ranking above them is going to be low.
What you can do is write about something new and exciting. Talk about something that is new and upcoming. Or talk about something personal to you that not everyone can talk about. For example, I love talking about my camp America experience because I don't know many people who have done it. Of course, there are many people in the world who have done it but how many of them are looking to share their experience and have it rank on google?
Conclusion: What you can include in a successful blog post
So, that's it, those are the top things that I include in a successful blog post to improve my SEO rankings.
When you are writing a blog post you need to make it unique and work on your SEO and readability.
I am still constantly learning new things I can take on board to improve my posts. So don't ever get dissatifed that your blog posts aren't good enough.
If you have any questions about any of these points, feel free to comment, so I can get back to you.
About the Author
Thank you for reading my post about how to write a successful blog post to achieve SEO. If you want to find out more check out my about me page. My name is Amber Page and I run The Unpredicted Page. You can find me over on:
RECENT POST: Whats trending on Pinterest in 2020?