Disclaimer: ♡ As an affiliate, I may earn money or products from the companies mentioned in this post. I only recommend products or services that I use and trust and that will be valuable to you. ♡ :
As it is coming to the end of May and the end of my first full month blogging. I thought I would put together a post of my June goals.
If you are looking to create some of your own blog goals take a look at mine for inspiration! Let me know in the comments some of your goals!
PIN FOR LATER! THIS COULD BE A LONG POST!
Blog Goals
I am coming up to my second full month of blogging now. I have learnt so much and I am so excited to learn much more. There are things I never thought I would come across. Such as pinterest being such a useful tool and having to grow an email list.
I have recently bought a new WordPress theme for my blog to get me started and I love it! You can buy beautiful themes from 17th Avenue and Restored 316.
Which theme is best for your website? Quiz
Learn how to speed up site
Since starting my blog in April 2020, I have learnt that to get the most traffic and to keep visitors on your site then you need to have a speedy site. People are not going to sit and wait for your site toload when they can just find another one.
I have yet to implement any of the techniques I have learnt so far from Her PaperRoute's online FREE SEO course. Which I talk about in my FREE Blogging courses for beginners.
Work on my email list
I have just signed up to ConvertKit on the free version where they allow you to have up to 500 subscribers. My goal is to work out how to use ConvertKit properly. So that I can start producing a monthly newsletter to my subscribers.
I need to learn how to grow my email list and what sorts of things will help me do so.
Reach 3k monthly views
In my first month of blogging, I was able to reach over 1500 views. This was a massive achievement for me and a lot of it was down to Suzi from Start a Mom Blog. I talk about her course I used in FREE Blogging courses for beginners.
So for the month of June, I am looking to make a massive jump and get my monthly views to 3000 views. That is double what I achieved in my first month ( 7th April – 7th May 2020)! If you don't dream big you won't ever push yourself to reach those goals.
Learn how to monetise my blog
I have started a little bit to look into affiliate marketing. But next month, I want to look into this even more and find out all the different ways I can make money. I use ShareASale ( shareasale.com ) and I like it so far!
Join shareasale.com, Earn Cash!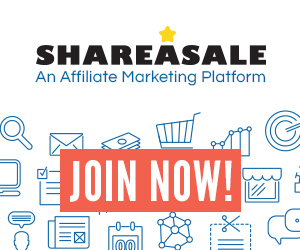 I have been able to work with brands like MooGoo, which was amazing for me having only been blogging for a month. They gifted me their gradual tanning lotion which was incredible so I was so happy to be able to write a post on it which you can check out here: What's the MooGoo Gradual Tan Cream like? #AD.
Make sure that you DO NOT accept brand deals in they want you to pay for the product or pay for the shipping. This is them trying to take advantage of you where they just get your money.
My goal now is to start reaching out to brands to make deals and be able to get paid sponsorship posts. I have been working on my media kit recently.
I have produced a FREEBIE TEMPLATE for anyone who wants to use it! You can access it below:
Work on Pinterest
So far, I have had a little bit of success with my Pinterest after using it for 1 full month. I created my account around the end of April.
You can find me on Pinterest here where I follow back!
Pinterest is currently my fourth source of traffic. Therefore, I feel I still have so much to learn.
Increase my DA score
My currently DA Score is 7. I used Moz DA Checker to find this out. I would like to get my score up to at least 10. Therefore, I need to work on writing more guest posts for people in June.
PIN FOR LATER!
Social media goals
You can find me over on my social media on Twitter , Pinterest and Instagram! I love finding more people to interact with!
Twitter goal: 3k by the end of June
Since starting my Twitter account for my blog in April. I have already made it to 2k followers which I am so grateful for. My the end of June I am hoping to connect with even more of you and get that number up to 3000!
Instagram goal: 4k by the end of June
I have been working so hard on my Instagram lately. I have been engaging with my viewers and learning all about the right hashtags to use.
Pinterest goal: 50k monthly views by the end of June
As of the current date, my Pinterest monthly views are 36k. I started my Pinterest account at the end of April so reaching that many views so far makes me so happy. By the end of June, I want to push myself and learn even more about Pinterest so that I can increase my views to 50k a month!
Personal goals
Workout
Becoming more healthy is a massive goal for anyone. I have a post about 30+ simple changes for a healthier lifestyle. I've been working on these and for June I want to keep up with my workouts. I only do 10-20 minutes a day with a rest day on Saturdays and I have already seen such an improvement.
Walk everyday
Since lockdown, I have made an effort to walk a lot more. My goal for June is to walk at least 3k-5k every day. I do love walking but every now and then I get lazy. So a little walk every day is my June goal.
Write my goals for the day
I have found that setting out my goals for the day is a great way to get motivated. I love planning and having everything set outright. I'm currently using a planner I bought from Amazon and it is amazing! Therefore, I have been working on a product for you all! I am in the middle of producing a blog journal where you can keep all your information in one place!
PIN FOR LATER!
About the Author
If you want to find out more check out my about me page. My name is Amber Page and I run The Unpredicted Page. You can find me over on Twitter , Pinterest and Instagram!

SOME OF MY RECENT POSTS: 30+ simple changes for a healthier lifestyle and 10 Bedroom inspiration ideas you will love