Disclaimer: ♡ As an affiliate, I may earn money or products from the companies mentioned in this post. I only recommend products or services that I use and trust and that will be valuable to you. ♡ :
Having come to the end of my first full month of blogging, I have come across a variety of new information. I wanted to make this post for you all so that you do not have to make the same blogging mistakes as I did. I have come up with the critical things every new blogger should know in order to run a successful blog.
Now when I started my blog I was looking to monetise it, so these tips sway towards the path you should take if you are looking to make money from your blog. Whether it be a side hustle or a full-time job, this is where you need to start.
As I have only be blogging for a month, this is what I have gather is the most important:
What are the critical things every new blogger should know? : Overview
So, I'm guessing you love to write and you have just started a blog! Or you are simply looking for more hints and tips – I know I am always looking! Here is a quick overview of all the essential blogging tips we will be going over today:
Connect with other bloggers
Research SEO
Quality over quantity
Don't give up – patience
Pinterest is essential
Go Self-hosted
Invest in yourself
Check your blog and social stats
You learn along the way
Website speed matters
Engage with your audience
Have a neat design
Start growing your email list from the get-go
Choose your niche
Be unique
Tip 1: Connect with other bloggers
When I first created my blog and created all the social media to go along, I never realised the blogging community existed.
Twitter
I would personally say that Twitter is where it is at. The Blogging community is huge on Twitter. There are so many 'retweet accounts' for bloggers to use. As a new blogger, this was great for me as Twitter is where I was getting most of my traffic from because it was easy to self-promote.
THE BLOGGING COMMUNITY IS WHERE ITS AT!
You can get to know other bloggers, ask questions and learn so many new things from the blogging community over on Twitter.
Pinterest
Pinterest is a great way to share your posts (I will get into this later), find other blogs and let other people find you.
You can be so creative with Pinterest which is what I love. By being creative you are allowing other bloggers to find your pins and connect with you.
PINTEREST IS ONE OF MY MAIN TRAFFIC SOURCES!
Instagram
Instagram is one of my favourite platforms because I love taking photos. You can reach a completely different type of audience on Instagram. It is a great place where you can promote your blog posts and try and catch people who are interested.
DON'T BE AFRAID OF SELF-PROMOTION.
Facebook
Facebook is another great platform to meet new bloggers. The good thing about Facebook is that there are groups you can join where you can promote your blog.
For example, some groups are for people wanting to write round-up posts so they ask for a certain type of blog they can include. Some groups have certain days where you can talk about one of your posts, share your Pinterest account or share your services. Some groups offer paid opportunities so it is essential you get involved as early as you can!
Here are some groups you can join:
IF YOU DON'T HAVE TIME TO READ NOW, PIN FOR IT LATER. THIS IS GONNA BE A LONG ONE!
Tip 2: Research SEO
Researching SEO is probably one of the most important things when you start your new blog. You are going to need to understand the basics so that you can set up your blog for success. SEO stands for Seach Engine Optimisation, it is how you can rank your posts on google and get traffic to your blog.
SEO IS EXTREMELY IMPORTANT SO LEARN IT ASAP.
Titles and Headings
Make your titles eye-catching and make sure you include your keyword. Headings are what helps the google bot crawlers to understand what your post is about so make sure they relate.
Internal and External Links
Make sure you use both internal and external links in your posts. Internal links are great to help google bots find the rest of your pages.
Outbound links: "The outbound links check counts the number of links you've added to your post or page. It counts nofollowed and followed links. Followed means that search engines can follow these links, add value to the article, and perhaps rank it higher."

Yoast
Keywords
You need to get your head around keywords in order to figure out SEO. I worked through a couple of free keyword courses and I have to say I am still learning the ropes here.
Take free courses
I have found that there are some great FREE COURSES ON SEO out there. Lena Gott is someone who knows all about it and I learned so much from her.
Tip 3: Quality over quantity
Produce quality consistent content
If your post is only 300 words long then your readers will be feeling like they are lacking information. Google will feel like you haven't provide enough information. So to put it simply, you will lose traffic to your site.
CONTENT LENGTH MATTERS!
You only get one first impression to blow away your visitors and get them to stay. So make it count. Write about things that they want to read, they need to get something out of your post.
Spend time on the right things
Spend less time worrying about the design of your blog (yes it is important still). The content and working on getting traffic to your site is what's most important.
Spend time on a media kit (FREE)
Creating a media kit is a fantastic way to spend your precious time. If I recommend you doing anything with your blog, I say you should create a media kit. If you want to monetise your blog then a media kit is essential.
Luckily for you, I have created a FREE TEMPLATE you can edit and make your own:
Join my monthly newsletter to receive new and exclusive information for my subscribers only about:
NEW MONTHLY FREEBIES EXCLUSIVELY FOR SUBSCRIBERS!
NEW BLOG POSTS
MY MONTHLY FAVOURITE BLOGGERS (YOU COULD BE ON IT!)
MY MONTHLY FAVOURITE INSTAGRAM ACCOUNTS (YOU COULD BE ON IT!)
UPDATES ON A LITTLE PROJECT I AM CURRENTLY WORKING ON
ASK ME ANY QUESTIONS YOU HAVE (ABOUT ANYTHING!) AND I WILL GET BACK TO YOU ASAP
MY MONTHLY SUCCESSES AND FAILURES SO YOU CAN LEARN FROM MY MISTAKES!
Tip 4: Don't give up
I myself sometimes think I'm just wasting my time putting all this hard work into my blog. But you have to remember you WILL NOT see overnight results … in most cases. I have seen so many bloggers become discouraged and start lacking motivation. But you do just have to keep going.
IF YOU PUT IN THE WORK AND STAY CONSISTENT YOU WILL SEE RESULTS.
From what I have seen, it can take up to 6 months before the Google bots have crawled your site and indexed your pages to be ready to show on the results page. The same with Pinterest. You have to keep working on it. Sometimes pins can take a couple of months before they take off.
DO NOT GIVE UP AS A NEW BLOGGER!
If you are lacking inspiration have a look at these 100+ blog post ideas to get you going. Or take a free course to learn something new about blogging.
Tip 5: Pinning is essential
If you aren't already then start promoting your blog posts on Pinterest! As you can see, Twitter (t.co) has been my number 1 source of traffic within my first month of blogging.
Followed by Linktree (where I place my blog link in my Twitter and Instagram bios).
LINKTREE IS A GREAT WAY TO GET ALL YOUR SOCIAL LINKS IN ONE PLACE!
Then followed by Pinterest, where 72 of my users in my first month of blogging have come from.
Now I am not the best person to be talking about how to increase traffic through Pins. But I have taken a few courses and I recommend:
Perfectly Pinteresting Pins – (FREE) – Carly Campbell
Pin Practical Funnelling – (FREE) – Redefining Mom
Pinterest Strategies – ($47) – Carly Campbell
Tip 6: Go Self-hosted
If you want to moneitse your Blog then you will have to become self-hosted. You get so much more freedom and it means you own your site!
Imagine if you were using Blogger or Wix and their company goes bust. Then all your work will be lost because you don't own the site.
Hostinger
So I am currently using Hostinger as my web host. I have had problems so far, and I am paying £0.99 a month for 3 years.
Other Host services
WordPress.org
When you become self-hosted, you will be most likely be managing your website on WordPress. Therefore you will bump into WordPress Plugins. Make sure you do your research and add the plugins that are best for you.
HAVING TOO MANY PLUGINS CAN SLOW DOWN YOUR SITE!
When you become self-hosted you can then find a theme that fits your niche and you as a person. I recommend using Restored 316 or 17th Avenue, they both have beautiful themes.
Which theme is best for your website? Quiz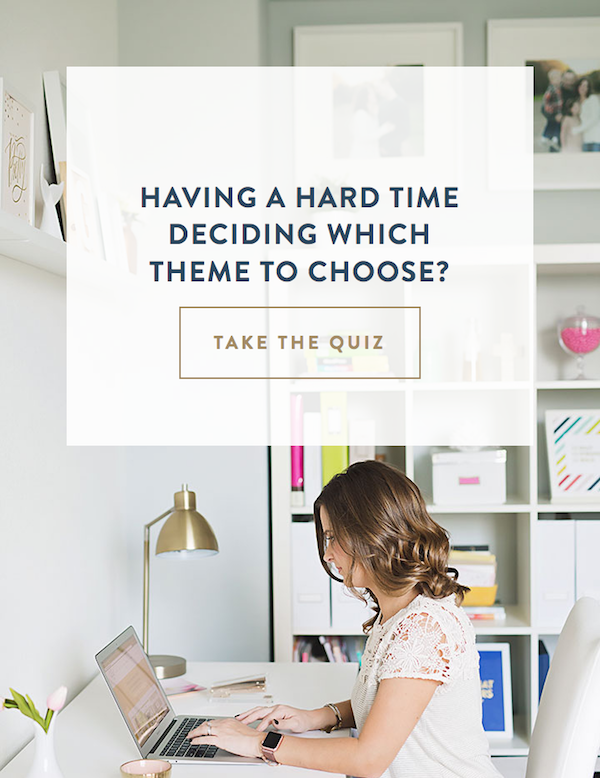 Tip 7: Invest in yourself
If you want your blog to do well then spend some money on yourself. There are so many wonderful courses out there that can help you so much. You also have to understand that people won't give away their secrets to success for free, so you may have to pay a bit of money at the start to get you started.
Invest in a blogging planner so that you can stay organised.
I myself have been having a go at a few courses myself:
Pinteresting Strategies Course
I am currently working through Carly Campbell's Pinterest Course and I am loving it! I am learning so much more than what I was able to get out of the free courses I was using at the start.
"I started pinning in May 2016 and by the end of August 2016 I was working with Adthrive – one of the premier ad networks in the country – and one with a requirement of 100k page views per month." - Carly
Affiliate Marketing Course
Due to my plans of monetising my blog, I thought it was important I get a better understanding of how to make money with affiliate links. I bought into the Affiliate marketing Course. It has given me a better understanding and lots of techniques to try out. I cannot wait to get started!
So I actually invested in the package: Pinteresting Strategies and Affiliate Marketing for Bloggers (two-course bundle with bonus blogging planner) for only £72!!
SUCH A BARGAIN!
The first affiliate programs I started with was the Amazon Affiliate program and Share a sale:
Join
shareasale.com
, Earn Cash!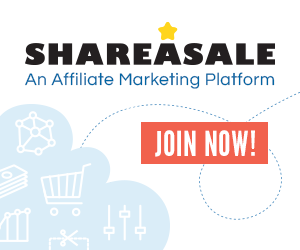 Tip 8: Check on your blog and social stats
This is such an important factor throughout your blogging journey. I have a page in my notebook where i write down my Twitter followers, Instagram followers, my blog views and my blog subscribers at the end of the moth. It really helps me see what platform I need to work on and I can also see the growth of my blog.
TRACK YOUR STATS TO SEE HOW YOU GROW.
Google Analytics
Google Analytics is such an important tool that you need to start using when you start blogging. It will help you see where your views are coming from, and the demographics and your users. In fact, Google Analytics can tell you a lot more than just that. You can even ask it a question like: How many days have I had with 200+ views?
Below you can see how I found out I achieved 1500+ views in my first month of blogging!
Track your DA with Moz
You DA (domain authority) will become important to you when brands are asking for your score. Your score will be from 1-100 and it shows how likely you are to rank on google. You can increase your score by guest posting on other peoples blogs so that you can get a link back to your website.
THE HIGHER YOUR DA SCORE THE BETTER.
The Moz DA Checker is a great thing to use to track your DA score.
Tip 9: You learn along the way
I dount there is a single blogger that knows everything there is to know about blogging. Especially, someone whose just made their blog go live.
The best thing about blogging is that you are always learning new things. It makes it exciting. There are so many changes you can take to grab a free checklist or a free course.
Tip 10: Website speed matters
If you have a slow website then google WILL NOT want to show your page to users. They want to provide the people with the best possible experience meaning they want a speedy website.
If your website is taking too long to load then people will click off and simply find a faster one. They want to read the answer to their question as fast as possible.
What can you do to get a fast website?
Delete inactive plugins
Delete plugins that you have activated but you just don't need
Get a good web host that can give you a speedy site
Test your website speed
I use PageSpeed Insights to check the speed of my website. It is also a good idea to test how it runs on different devices such as mobiles, ipads and laptops.
Tip 11: Engage with your audience
A critical thing that every new blogger should do is to engage with your audience. If you don't reply to comments it is almost like you are ignoring them. If they gave you a comment in real life than you would answer them back so it is simply the same as replying to a verbal comment.
REPLY TO YOUR COMMENTS ON YOUR POSTS.
Tip 12: Have a neat design
It is important to make sure you have a neat website with things displayed properly. You don't want to make it hard for users to navigate around your site.
Widgets
Widgets are a great way to add key bottoms to your blog to help people navigate around and make it look neat. You can include things on your home page, on your sidebar and in your footer, and lots more!
Sidebar
You side bar is a good place to:
Monetise with ads – get people attention when they are reading a post
Include a search bar
Include a categories section so people can easily find what they want
Have a space where people can subscribe to your blog
Theme
I made the point earlier that you shouldn't be spending lots of time on deciding your theme. Some themes cost money so I wouldn't recommend jumping around from theme to theme. If you think a pretty theme will attract visitors, you are only semi right. What attracts them is the content.
Which theme is best for your website? Quiz
Tip 13: Start growing your email list from the get-go
Email lists can be so important if you are looking to sell a product or service, engage with your readers or simply increase your traffic. The best way to grow your email list is to use landing pages and forms.
Landing Forms
So landing forms for me were originally quite tricky to get my head around. I couldn't understand why I needed one and how to use it. After attending a webinar with Angel from ConvertKit, I was able to create my own Landing page.
LANDING PAGES ARE A GREAT WAY TO GET SUBSCRIBERS!
Forms
I have just started to implement the use of forms in my post. Forms can be easily embedded into your pages and posts meaning you can talk about what you are offering before you offer it.
I use Flodesk for my email list. GET YOUR FREE TRIAL NOW AND USE MY LINK FOR 50%! You can use other companies such as MailChimp and MailerLite.
Here's an example of one of my forms that I use in my posts:
Tip 14: Choose your niche
Having a niche ( a topic or a couple topics that you specify in) is key to having visitors that return.
DO RESEARCH ON YOUR NICHE.
When I started blogging, I looked into the bloggers I aspired to be like and noted down the sorts of things they were doing with their blog.
It is easy enough to start a blog but to make it successful you need to niche down. For example, I talk about life advice and blogging tips. So you know exactly what you are in for when you come to my blog.
Blogging is all about trial and error and seeing what works for you.
EXPERIMENT WITH YOUR BLOG!
See what strategies work for your blog and stick with them. See what you like writing about and stay on that topic.
Tip 15: Be unique
Always be yourself, write about what you want to write about. Don't copy other people, make it your own.
People want to read what YOU have written.
Conclusion
This list may seem a bit overwhelming at first glance.
BUT DON'T WORRY!
Blogging is all about having fun and learning along the way. Everybody has to start somewhere. So just think, all those bloggers who make 6 figures off their blog started out the same way you did. They put in their hard work and they got results.
So why can't you do the same? I wish you all the luck in your blogging journey and if you have any questions don't hesitate to ask me!
About the author
Thank you so much for reading my post, I hope you enjoyed it! My name is Amber Page and I run The Unpredicted Page. If you want to find out more, check out my about me page. Please connect with me on my socials, I love a chat 🙂 You can find me over on:
You can also check out my digital products here: GUMROAD STORE
You might be intested in some of my other blog posts. I write posts on:
You can also get access to my freebie bank.